London Munster Road Café
Munster Road
189 Munster Road
London
SW6 6AW
Monday – Friday 8.00am – 3.30pm
Saturday 8.30am – 3.30pm
Sunday 9.00am – 3.00pm
Cafe Plum will be closed from December the 23 and we will reopen on January the 4th.
From all of us at Cafe Plum we hope you have a restful yet festive holiday. Merry Christmas from all of the team.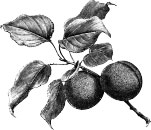 WHAT OUR CUSTOMERS SAY
"Great food and amazing service"
"Had one of the best meals I've had from an independent"
"Lovely smoothies and juices"