London Munster Road Café
Munster Road
189 Munster Road
London
SW6 6AW
Monday – Friday 8.30 – 2.30pm
Saturday – 8.30am – 3.30pm
Sunday – 9am – 2.30pm
We are open for take away only. Due to necessity we are offering a pared down menu Our specials menu will let you know what we can provide. Please bear with us while we try to work out how to do this within current restrictions.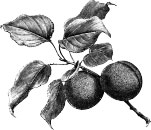 WHAT OUR CUSTOMERS SAY
"Great food and amazing service"
"Had one of the best meals I've had from an independent"
"Lovely smoothies and juices"