London Hammersmith Café
Hammersmith
17 Crisp Road
London
W6 9RL
Monday – Friday 8.30am – 3.30pm
Saturday – Sunday 9am – 3.30pm
We are happy to announce we will be opening on July 13th.
Please bear with us while we work out how we can best serve you with current restrictions in place.
We look forward to seeing you soon.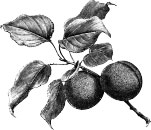 WHAT OUR CUSTOMERS SAY
"Best poached eggs in London"
"I love this place, a home from home"
"Bacon and eggs were top notch"