London Hammersmith Café
Hammersmith
17 Crisp Road
London
W6 9RL
Monday – Friday 8.30am – 2.30pm
Saturday – Sunday 9am – 2.30pm
During the month of August we are offering the Eat Out to Help Out scheme.
On Monday, Tuesday and Wednesday Food and drink to have in will be half price. Up to a maximum £10 reduction per person.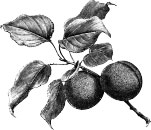 WHAT OUR CUSTOMERS SAY
"Best poached eggs in London"
"I love this place, a home from home"
"Bacon and eggs were top notch"