London Hammersmith Café
Hammersmith
17 Crisp Road
London
W6 9RL
Monday – Friday 8.30am – 3pm
Saturday – Sunday 9am – 3pm
Cafe Plum will be closed from December the 23 and we will reopen on January the 4th.
From all of us at Cafe Plum we hope you have a restful yet festive holiday. Merry Christmas from all of the team.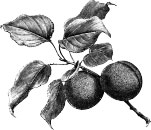 WHAT OUR CUSTOMERS SAY
"Best poached eggs in London"
"I love this place, a home from home"
"Bacon and eggs were top notch"